RELAXED ROMANTICS + THE RUN SHEET
A modern misconception around how these two ideas don't, or do, come together.
Run sheets, floor plans, mood boards, supplier lists… are all of these things really necessary when all we want is a good time with our best mates? Sure, a first dance looks a bit cute. Okay so we might take a hot sec to cut the cake. But this isn't a corporate convention!
I get it, chilled out champs. The admin side can feel a little stuffy. A run sheet with every movement planned is a bit 'yikes' inducing and you really don't give a shit where the wishing well is on the day as long as it gets filled up. You just want the whole day to be full of fun!
You've spent 12 months thinking about your wedding. It's that once-in-a-lifetime chance to have all of your favourite people present in the space of your dreams. You picture them getting misty-eyed as you walk down the aisle and getting buzzy as they sip the spritzes in the sun. Gasping with laughter to perfectly timed speeches and shaking their tail feathers into the night to banger after banger on the d-floor.
Let's look at two different realities. Your wedding day sliding doors. The first being that you had the aforementioned dreams, but you're the cool couple, run-sheet shmunsheet. It's all about having a good time and going with the flow. Fast forward to the morning after the wedding. These are your thoughts.
"Oh my god, people were bothering me all night asking questions about when to serve dinner and when to do speeches so I feel like I spent more time talking to vendors than my actual friends!!"
"Didn't we say we were going to cut the cake? I lost track of time and totally forgot."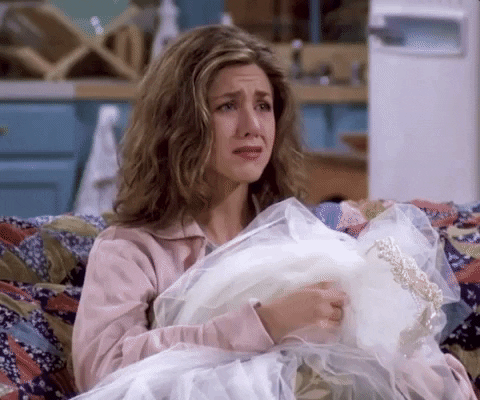 "I don't think mum had much fun…. I saw her rushing around looking busy and stressed all night."
"That was super awkward when dinner was being served while Uncle Jack was trying to do a toast…. And why did Stephen talk for sooooo long."
Now let's look at the second scenario. You wanted a fun wedding. You're the ultimate modern couple. You thought carefully about which traditions you want to include and which will be thrown out. You knew how many speeches were happening and how many courses were being served. You had some help to prepare a detailed run sheet with vendor responsibilities laid out clearly and had it sent around to your MC (with housekeeping notes), your caterer, venue, DJ, photographer… these legends all had some input and made some adjustments so that all of the crucial elements they bring to the day were factored in. Sunset at 6.37!! Top 5 favourite d-floor anthems at 11.05!! Who to call to make sure the bus is coming on time! Here's what your thoughts the next day look like in this case:
"Everything ran so smoothly and every little moment we wanted happened without it feeling like we were interrupting the fun for everyone!"
"Everyone was in such good form!! I haven't seen mum let loose like that in YEARS!"
"I can't believe how perfectly that went… even though photos took a little longer than expected, the whole night was adjusted slightly so that we didn't miss any of the moments we wanted."
You get the gist.
A little more effort, whether by me or by you, in the lead-up to your day, means a whoooole lot more fun and relaxation on the night. The best casual-cool wedding comes as a result of a great plan. Embrace the run sheet. Froth the floor plan. Dig the distribution of the info. And if it works for your budget, have a dedicated personal assistant there on the day to keep everything in line, no matter what comes up, so that everyone can have a good time.
If this has made you rethink your approach at all, here's a link to book in a quick chat so I can point you in the right direction. No obligations, just a gal who wants nothing more than to chat all things weddings with you, and offload the experience and tips buzzing about in my brain.